Welcome to THE WORLD OF ZORK. This page is devoted to the study of magic (From G.U.E) and to give a hand to the helpless Adventurer (or just anyone who likes ZORK!)


---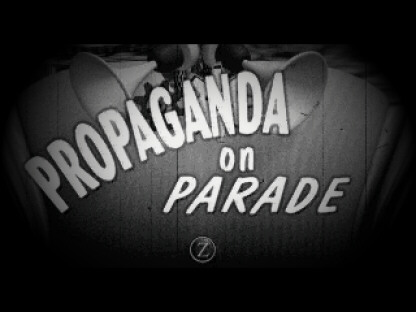 A PROCLAMATION
FOR THE BETTERMENT OF SOCIETY
(& THE WORSEMENT, DIMINISHMENT & IN PLAIN FACT CEASEMENT OF MAGIC)
TO OUR MOST LOYAL CITIZENRY
OF OUR ONCE LARGELY PEACEABLE & ONLY RATHER RECENTLY CORRUPTED TOWNSHIP
OF PORT FOOZLE
WHICH IS TO SAY
OUR PERSONS OF ONLY THE MOST EXCRUCIATINGLY
AND AGREEABLY SUBSERVIENT NATURES
HIGHLY-EVOLVED MORAL SENSIBILITIES
FINELY-TUNED MENTAL CAPABILITIES:
THE PHILISOPHICALLY COMPLEX
THE ETHICALLY SUBTILE
OR, ALTERNATIVELY,
THE
BLINDLY OBEDIENT
LET IT BE KNOWN THROUGHOUT OUR LAND
FROM THE WESTLANDS EAST TO THE EASTLANDS WEST & ALL OF THE GOOD SPOTS IN THE MIDDLE
ANY PERSONS FOUND, ALLEGED, REMEMBERED, OR KNOWN
TO BE PRACTICING MAGIC
OF ANY VARIETY, DEGREE, NATURE, INTENSION OR COLOR
OR OTHER ARTS SUPERNATURAL, METAPHYSICAL, CEREBRAL, ALCHEMICAL, PERFORMANCE, PRETENTIOUS &
OTHERWISE, WILL NOT BE FUNDED, TOLERATED, RESPECTED, INVITED TO PARTIES & CELEBRATIONS, INCLUSIVE OF
BUT NOT RESTRICTED TO CURSE DAY AND OTHERWISE, AND WILL IN PLAIN FACT, AND WITH CLEAR CONSCIENCE, BE
HUMILIATED, INTIMIDATED, PERSECUTED, INCARCERATED, FINED, TRIED, TORTURED (IF TIME PERMITS) AND
WILL BE TOTEMIZED*
ALONG WITH ANYONE THEY HAVE EVER MET.
THERE IS NO MAGIC IN ZORK. THERE WILL NEVER AGAIN BE MAGIC IN ZORK.
UNTIL THOSE WHO WOULD DARE ATTEMPT TO RESTORE THE BLACK ARTS HAVE BEEN CONTAINED
(WHICH IS TO SAY, DESTROYED; TO WIT, SEE ABOVE)
PORT FOOZLE IS HEREBY, FROM THIS DAY ON AND FROM THIS DAY BACK,
ORDERED TO OBEY, IN VIEW OF A PENALTY OF TOTEMIZATION, A STRICT
CURFEW OF SUNDOWN.
BY ORDER OF
THE MAGIC INQUISITION
AS DICTATED BY OUR HIGH HOLINESS
THE PONTIFF OF PLEASURE
THE FRIAR OF FIRE
THE MINISTER OF THE SINISTER
THE PASTOR OF DISASTER
THE HIGHER POWER HIMSELF
THE GRAND INQUISITOR OF ZORK
BY YOUR COMMAND
*A VERY BAD THING. PERHAPS THE WORST OF ALL POSSIBLE THINGS. IN A HYPOTHETICAL UNIVERSE COMPOSED
ENTIRELY OF GOOD & BAD THINGS, THIS WOULD BE VERY NEARLY THE BOTTOM IN THE LIST OF DESIRABLE ONES.
---